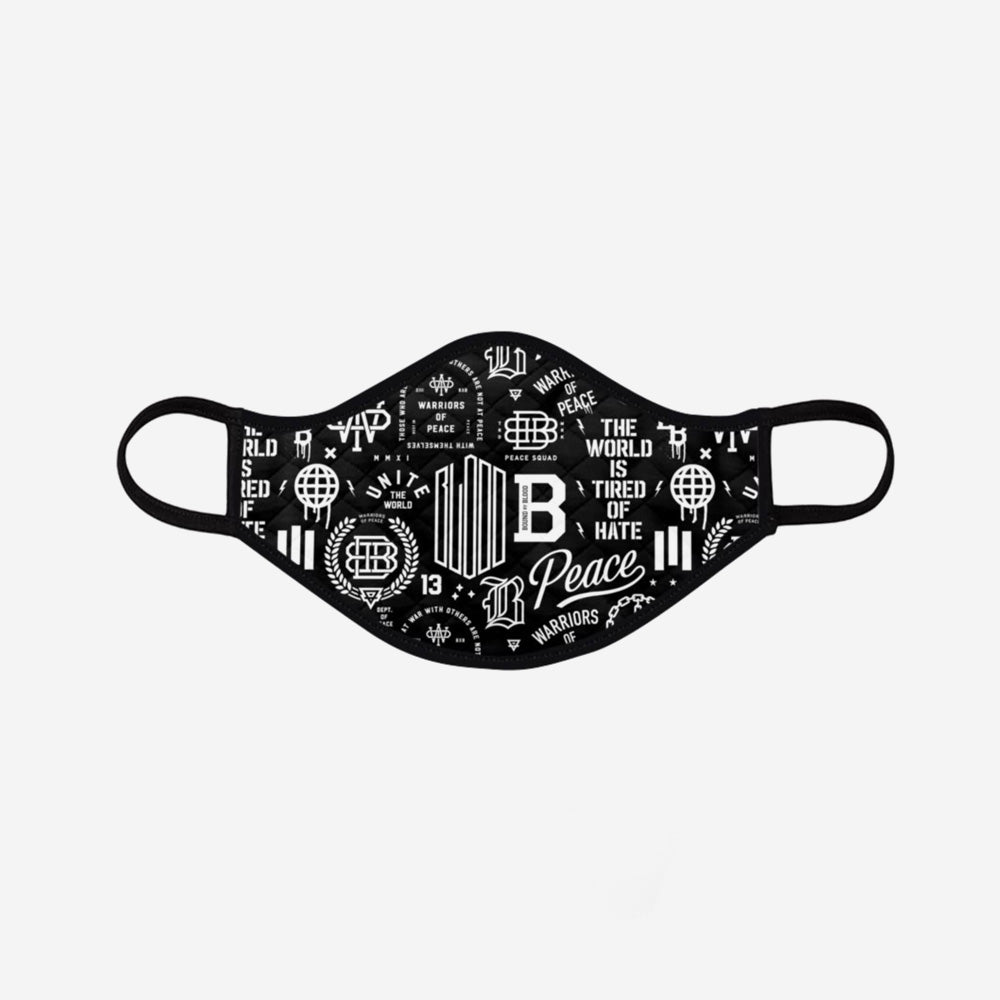 Bound By Blood Face Mask
Face Mask
Made from a high-quality breathable Jersey fabric. Each is comfortable and breathable and made from high-quality, air flowing fabric. Machine washable (86-140°F) and reusable. They are designed to contour the face and consequently have a right and wrong way up with a higher bridge for your nose and a rounded bottom to go under the chin. Each mask has a tag with an arrow up indicator pointing upwards. The tag should be on your left-hand side.

Care Instructions: 
We suggest you wash your masks before use. Machine washable (up to 140 degrees) but aren't suitable for tumble drying.
Sizing: 
Measurement 1: Middle of nose to behind ear (one side) / Measurement 2: Middle of nose to just under chin (max.)
Small 1: 5.1 - 5.8" / Small 2: 4.3"
Medium 1: 5.9 - 6.6" / Medium 2: 4.9"
Large 1: 6.7 - 7.4" / Large 2: 5.5"
XL 1: 7.5 - 8.2" / XL 2: 6.1"
Please note: Face masks are NOT medical grade masks (which are recommended by the World Health Organization (WHO) as an infection preventative measure, i.e. grade FFP2/N95). Please DO NOT purchase custom face masks with the false understanding they will prevent infection from Coronavirus. They are about protecting others to reduce spread. Due to the personal hygiene nature of the product, face masks are non-returnable.
Recommended Items
You might also like...
share how you wear
Share a photo to appear in our showcase. Make sure to tag your image with @weareboundbyblood.