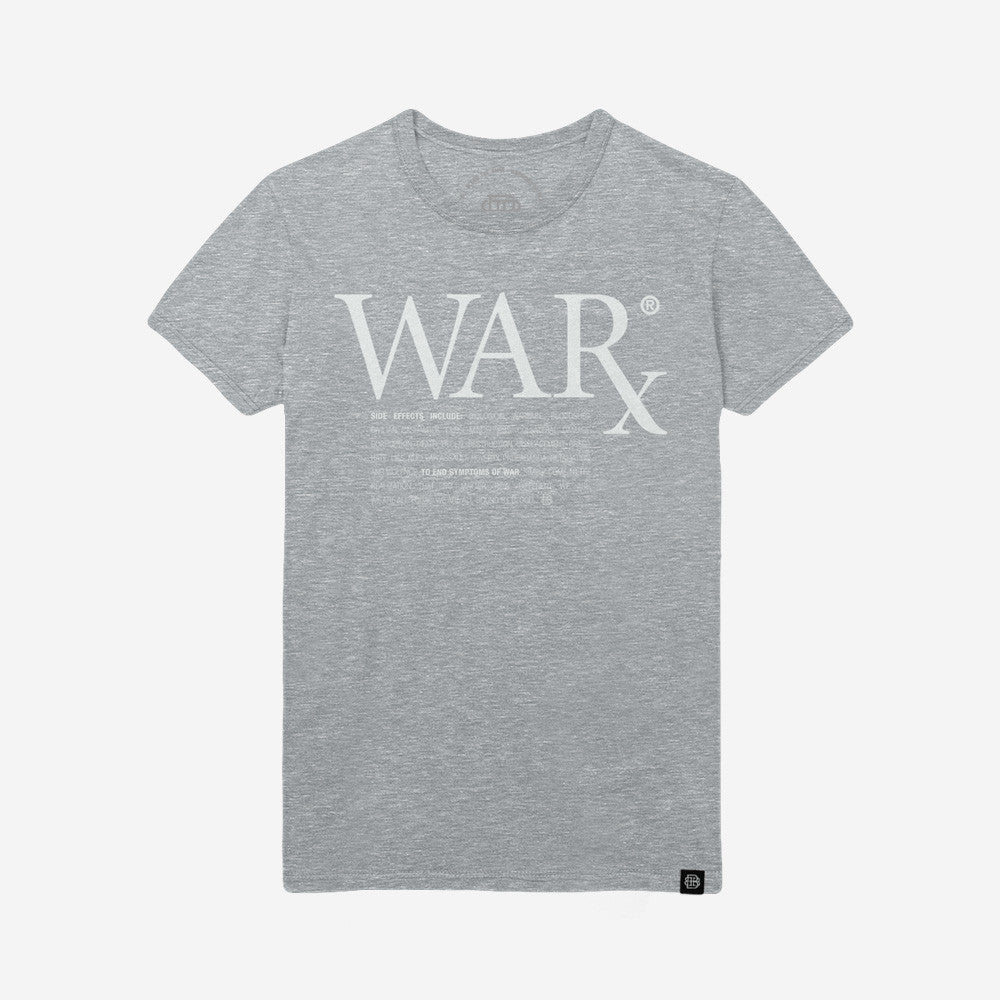 WARx. Side effects include: biological warfare, bloodshed, civilian casualties, close-mindedness, collateral damage, corruption, death, deceit, destruction, displacement, greed, hate, lies, nuclear assault, poverty, propaganda, retaliation, and violence. To end symptoms of war, simply come to the realization that no matter how different we are, we are all equal. We are all bound by blood.
---
WARx design at chest in white / Crew neck, short sleeve tee shirt / Lightweight blended construction / 50% Polyester, 25% Cotton, 25% Rayon / Made in the USA
Fan Favorite Winner - We're bringing this shirt out of retirement for one last printing!
FIT: Slim / SIZING: Unisex / WEIGHT: Medium
Recommended Items
You might also like...
share how you wear
Share a photo to appear in our showcase. Make sure to tag your image with @weareboundbyblood.