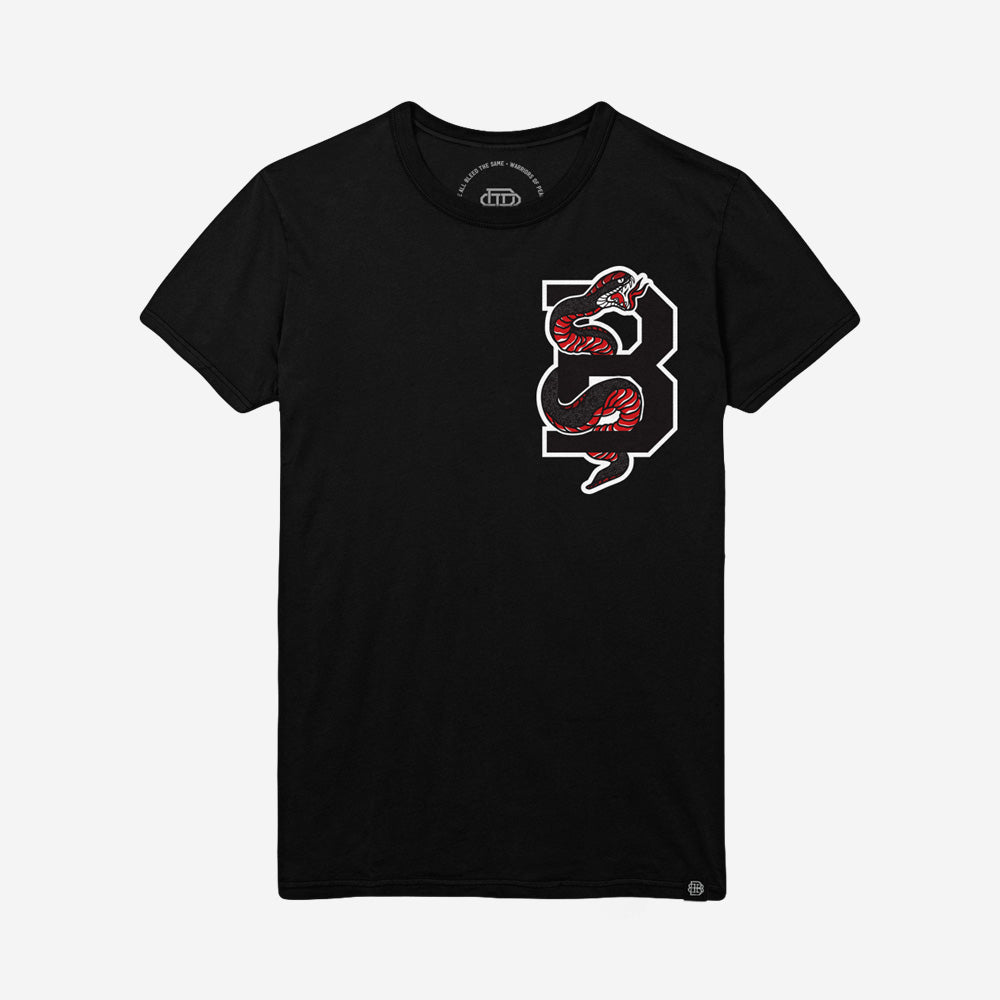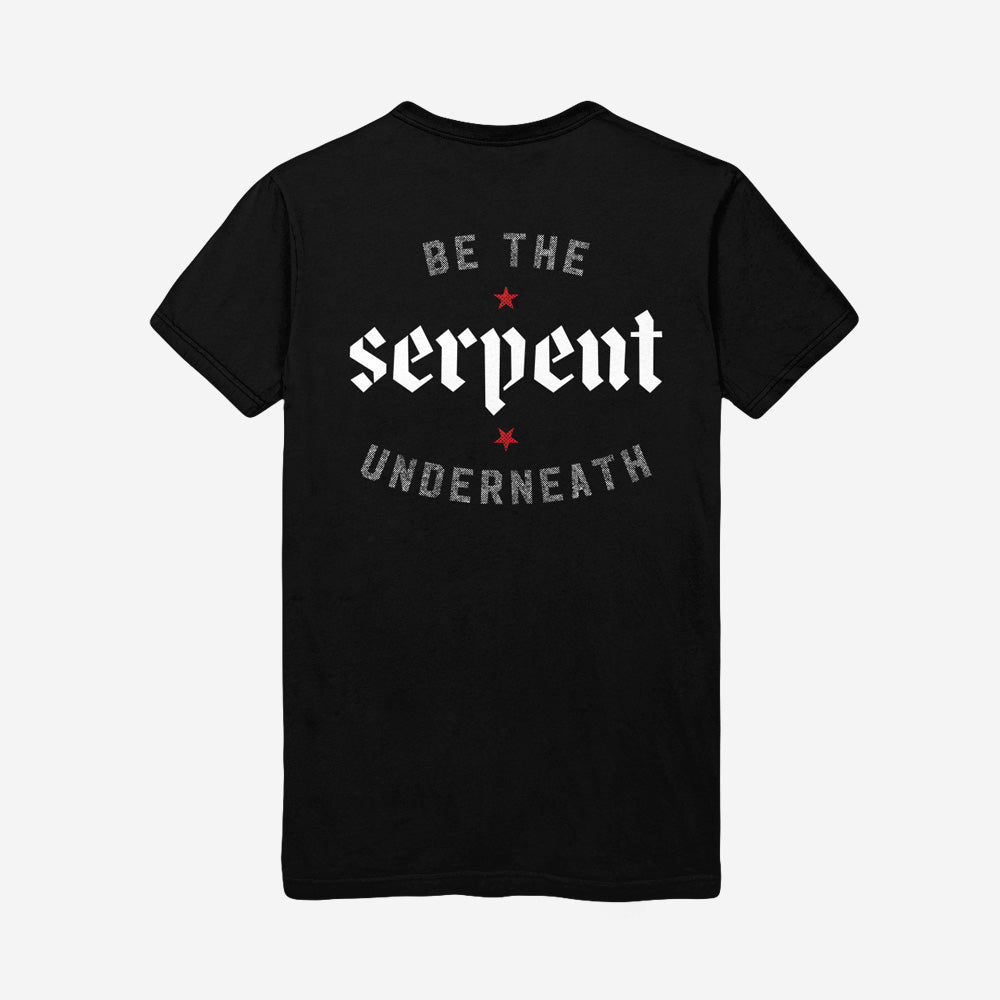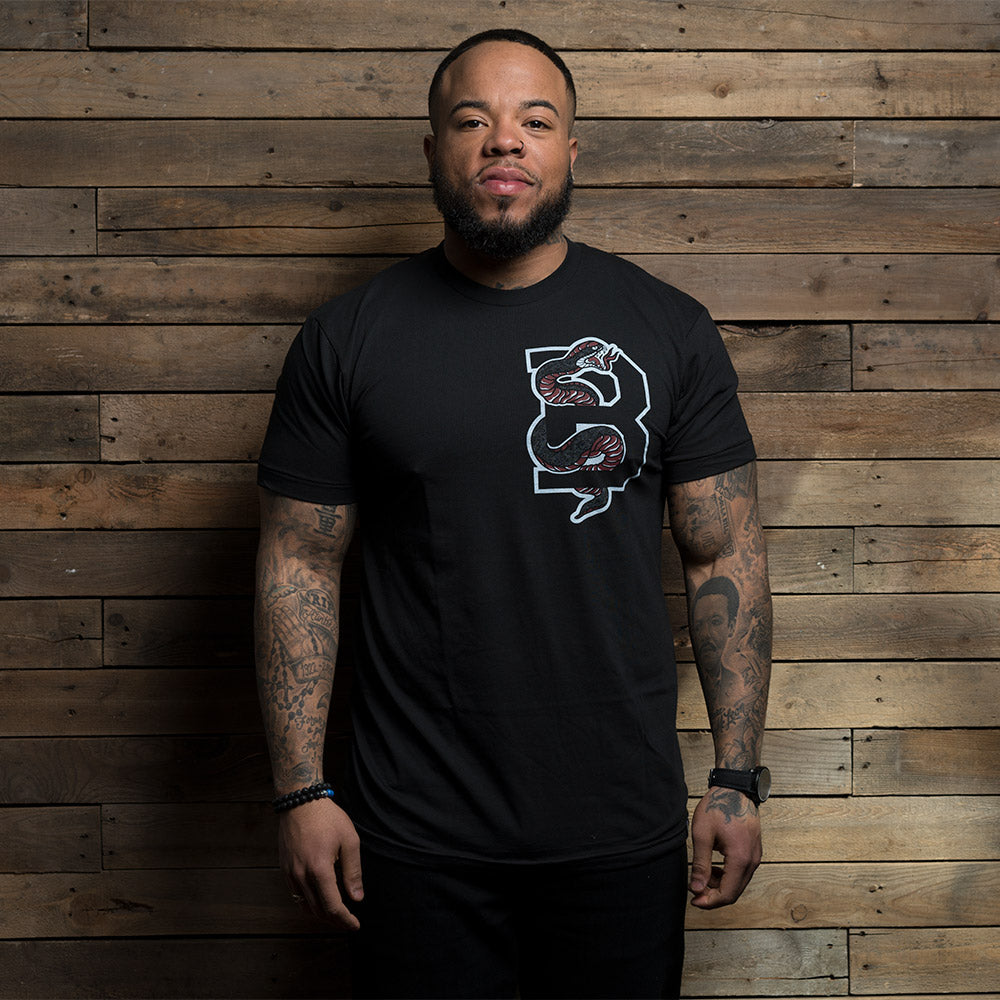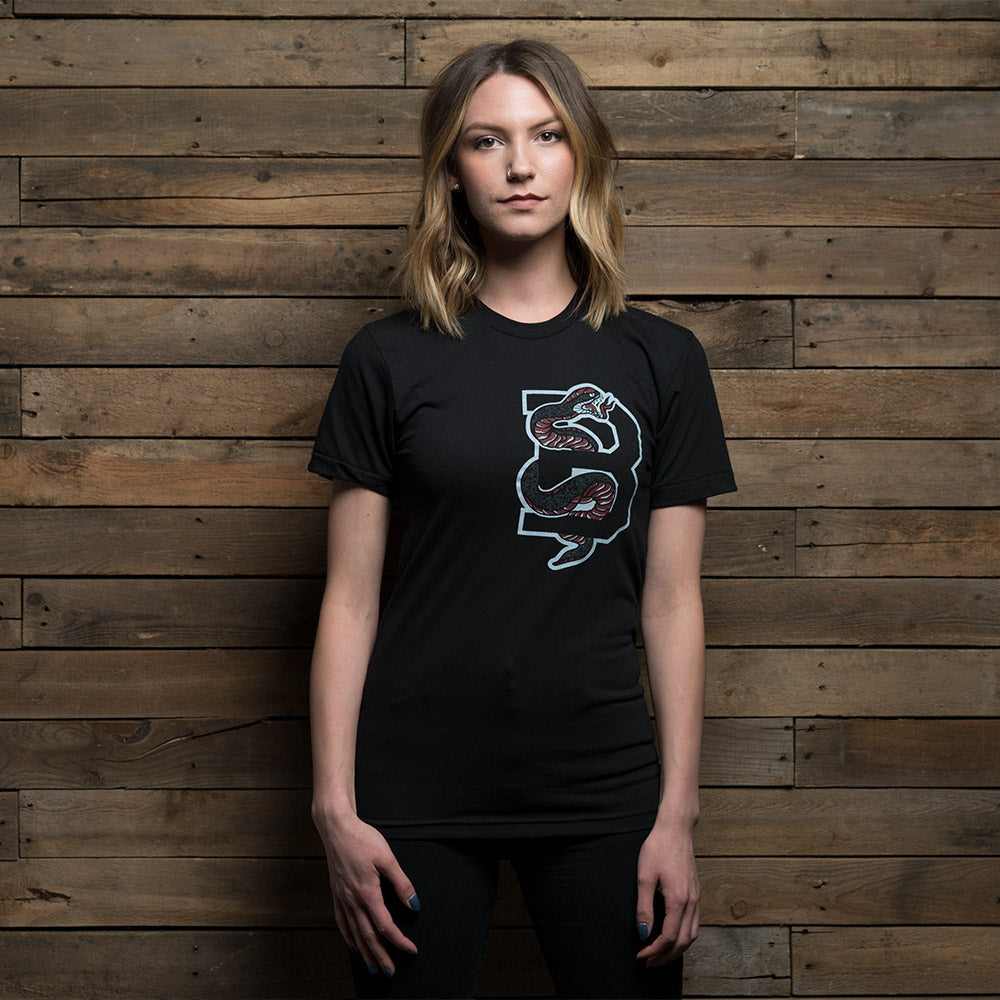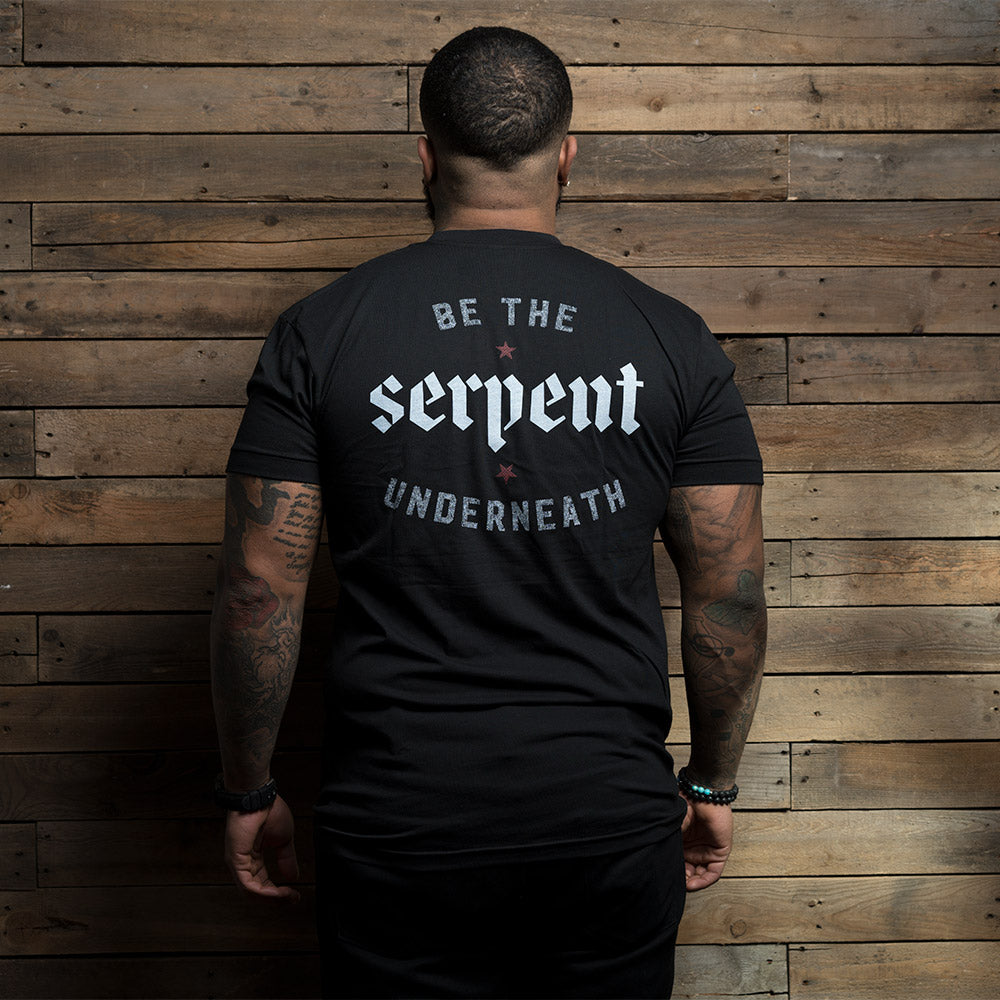 Be The Serpent Underneath. Have the courage to stand up for what is right.
Snake design on left chest in white and red, Serpent text on back in white and red / Black Monogram hem tag / Crew neck, short sleeve black tee shirt / Lightweight, blended construction / 50% Cotton, 50% Polyester / Made in USA
FIT: Slim / SIZING: Unisex / WEIGHT: Medium
Recommended Items
You might also like...
share how you wear
Share a photo to appear in our showcase. Make sure to tag your image with @weareboundbyblood.