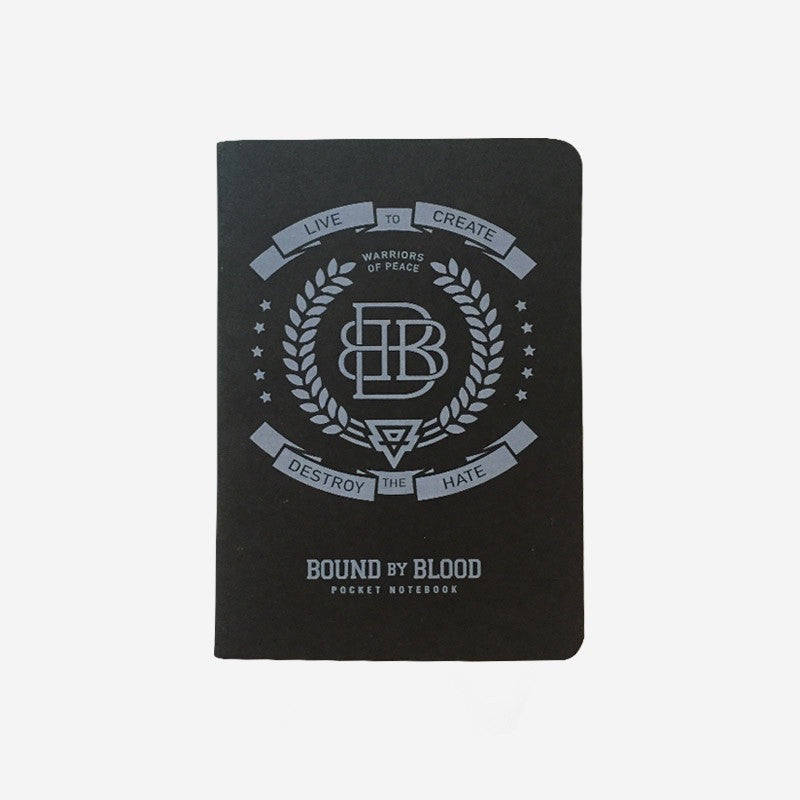 Pocket Notebook
Accessories
Printed outside and inside cover on 100# Black paper / Flat Size: 7.75" x 5.5" / Finished Size: 3.875" x 5.5" / 48 Interior Pages - 60# Uncoated Text-Weight Paper / Blank interior pages /1 for $5 / 3 for $10
Give a voice to the voiceless. Pen the first chapter of the next great novel. Sketch the lines of the next masterpiece. Write the hook of the next #1 hit. Open your eyes to the inspiration of the world. Look at things in a new perspective. Look at it again. Breathe life into your words, your work, and your world. Live to create.
Recommended Items
You might also like...
share how you wear
Share a photo to appear in our showcase. Make sure to tag your image with @weareboundbyblood.